Firefox, a major web browser available in the market today, offers a well-defined built-in feature for storing your passwords for the websites you visit in that browser.
It is an optional feature, meaning you can set Firefox to store or not to store the passwords. If enabled, the browser asks you to click Remember Password whenever you login into a new website. Moreover, you need not enter those credentials again and again since they are populated automatically on your next visit.
Firefox keeps Password Manager enabled on installation. You can visit the settings to disable it or just optimize the settings as per your needs.
Password settings in Firefox
Follow the below steps to access and change the settings.
1. On the Menu Bar, go to Tools > Options. In newer versions, this can also be located under the Firefox button on the extreme left-top corner.
2. Go to Security tab. Under the Passwords sub-section, select or deselect the Remember passwords for sites to enable or disable respectively.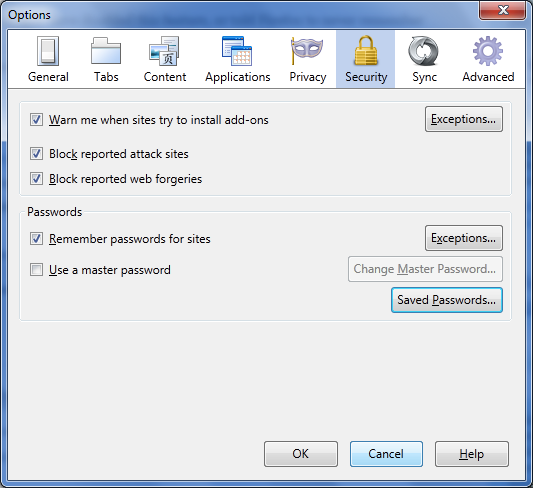 3. If you wish that your password for a certain website should not be saved (e.g. banking websites, etc), then you can add an exception under Exceptions. Password for websites added under Exceptions will not be saved by Firefox.
4. In order to see your presently stored passwords, click Saved Passwords. This will give you a list of all the sites you visited and whose passwords have been saved. Show Passwords button will unhide the stored password list.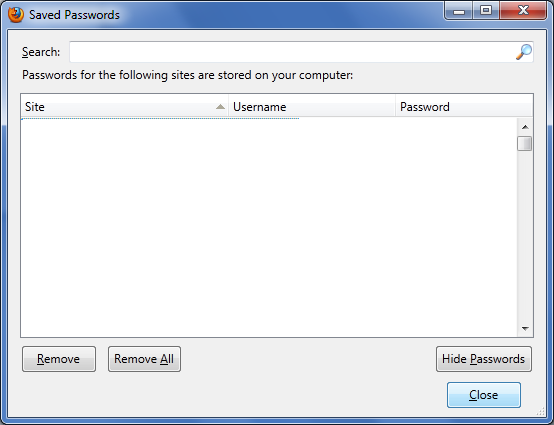 Master Password
Selecting the Use a Master Password option helps giving an extra layer of security to your stored passwords within Firefox. We recommend that you set the master password if you happen to share your computer with someone else. On each new Firefox session, you will be asked to enter the master password when Firefox needs to access your stored passwords, hence disallowing any third person to directly view your stored passwords.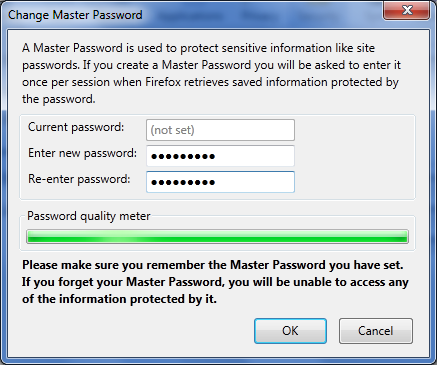 Clearing Firefox history should not delete the saved passwords
Deleting your browser history may also delete all the saved Firefox passwords. To avoid this, you can set it under the Privacy setting.
Go to Tools > Options. Click the Privacy tab. Under History sub-section, if Firefox will: is set to Use custom settings for history and Clear history when Firefox closes is selected, click the Settings button. Make sure the Saved Passwords is deselected.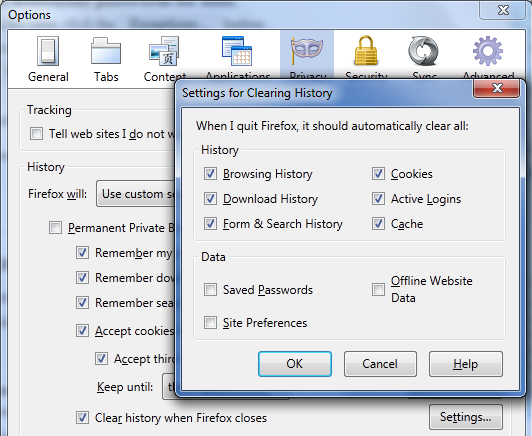 You should definitely read about how to Clear Firefox Cache in order to speed up your browser. And, do you allow Firefox to save your passwords?