Google+ has unexpectedly become the next major online social network after Facebook, in an exceptionally short span of time. It propagated a tremor of news and critics over the media on its launch. Most of us already have a Google+ account or trying hard to get an invitation for the same. Compared to Facebook, Google+ seems little tricky to use at very first sight. That is probably because you are so used to Facebook and will certainly take some time to get a hang of what to do and what not to do on your Google+ account.
We have compiled a list of few tips and tricks that you can play around with on your Google+ account, as an opening point.
Allow people to locate you easily
Many tend to use different profile or username on different network. For example, a hardcore gamer may have a trendy name (like I_Kill_For_Blood) on his/her gaming network, whereas the same person may have a more professional or real name on corporate/social networks. In order for others to recognize and locate you on Google+, with all the names you ever kept in your history, you must set Other Names.
Go to Profile -> Edit Profile -> Other names and enter all the names you want; one in each textbox. Click Save.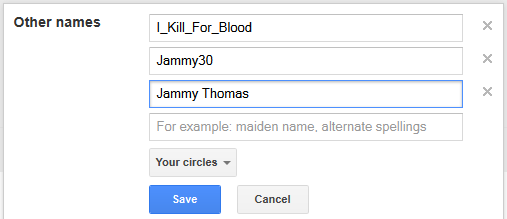 Block unwanted profiles
It's highly irritating when someone starts troubling you on social networks via constant comments or messages. Google+ provides a way to block anyone you think isn't needed in your circle.
Go to Circles. Select all the profiles you want blocked. On the right-top side, click More Actions -> Block. The selected profiles will be blocked in your account. To view blocked profiles, go to More Actions -> View Blocked.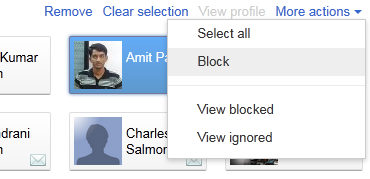 Track your likes with +1 clicks
Google+ profile has already started playing a vital role over the Web, may it be for bloggers, webmasters or end users. It helps you personalize on what you like on the Internet and Google can deliver you exactly that. All the +1 clicks you ever made on the Internet can be tracked via your Google+ account.
Go to Profile. Click +1s and you see a list of all the website links you have liked.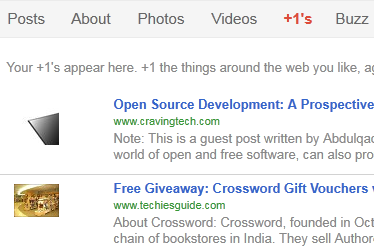 Read Facebook and Twitter stream within Google+
Click here to read more about it.
Text formatting
Posts within Google+ follow the common text formatting method used by instant messengers like GTalk. Write *text inside asterix signs* to make it bold, _text between two underscores_ to make is italic and –text between two dashes- to make it strike through.

Add your interests to Sparks
Sparks will list default interests and will give news from the Internet about the same. You can add a Spark of your own interests and read news about it.
Click Sparks in the left sidebar. Find you interest. Click Add Interest to pin this category of interest under your Sparks for faster access.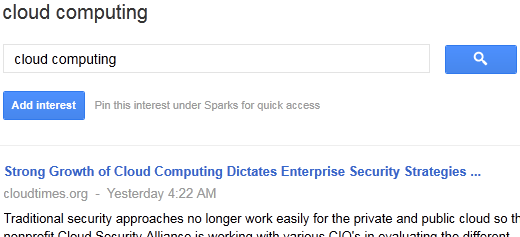 Check periphery of your circles with Incoming
The Incoming option, sitting in the left sidebar, shows you stream from people who have added you in their circles but you haven't yet added them to yours. It could be fascinating to read Incoming stream too, many a times.
Err! Made a mistake while making a post, don't worry
Unlike Facebook, Google+ allows you to edit a post even after you have shared it. Click on the small circled arrow of the post you'd like to edit. Click Edit this post. Make the required changes and click Save.

Don't allow Android to upload automatically
Android based phones commonly upload any picture clicked or video recorded in your mobile phone directly to your Google+ account, if set. It only uploads, but doesn't share. It's yet considered to be invasion of privacy by many of us. You can stop this automatic upload of media.
Go to the Google+ app on your Android based device and log into your account. Go to Settings and deselect Instant Upload option. To further customize it, go to Instant Upload Settings and set it approriately.
Backup your Google+ data offline
Google Takeout service lets any user to backup his/her Google+ data offline by creating a zip file. Things included in the backup will be Contacts, Buzz Posts, Picasa Web, Circles, Profile and all the post within your stream.
Click the gear-shaped icon in the top-right corner of Google+ screen. Go to Google+ Settings. On the left sidebar, click Data Liberation. Under Data Liberation, click Download your data.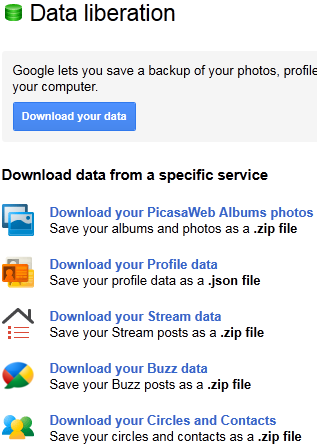 It may ask for verification, enter your Google account and login. Takeout screen will show up. You can either select a service or download data for all of them. Click Create Archive.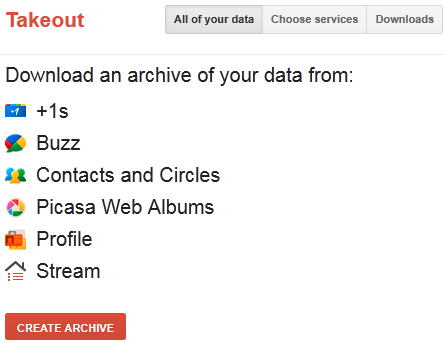 The archiving process will start and show progress with details like number of files and total file size. Once completed, click Download. It will now prompt you to save a zip file, save it on your local drive.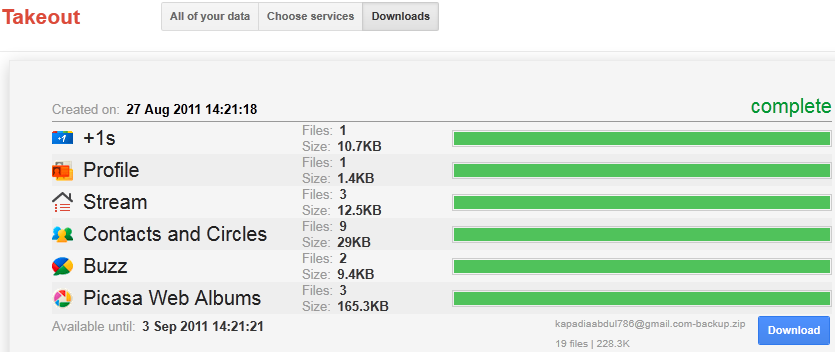 Missing the Facebook interface?
Does anyone miss the good old blue interface from Facebook? Do not worry. Make your Google+ account look like Facebook with this Firefox addon and user script.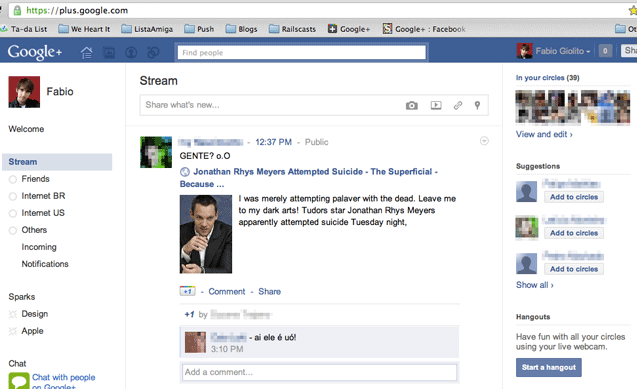 Did you discover any new Google+ trick? Do share it with our readers.
Further Reading: Enhance your Google+ Experience