Google Account is a valuable possession for most of us and losing it may be more frightening than your worse nightmare. It helps access all the available Google services over the Internet.
But, someday if you happen to decide to delete your Google Account, this tutorial will definitely guide you through the deletion process.
Deleting your Google account will remove all the products and services linked with it – such as Orkut, Gmail, iGoogle, YouTube, etc. You will lose all the emails in your Gmail inbox and your username can never be used again in the future. We recommend that you examine your entire Google account-related information before initiating the deletion process via Google Dashboard.
Points to remember
If you decide to delete a Google account that is associated with an Adsense account, you won't be able to access your Adsense account but it will remain active in the background. You will specifically need to submit a Adsense cancellation request before deletion.
All the Google documents owned by you will no longer be accessible by other members who are also in its shared list. It is recommended to transfer the ownership to others or remove them if not needed.
Finally, follow the below-given steps correctly to completely delete your Google account.
Step 1
Log in to your Google Account. Under Account Overview > Service, click Close Account and delete all services and info associated with it. It may not be available if your account has been created via your organization, and you will need to contact the domain administrator for deletion.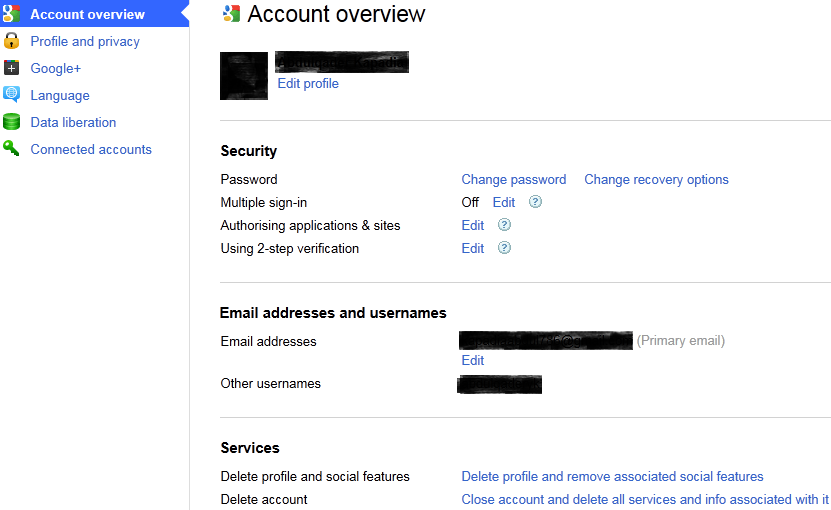 Step 2
Complete the confirmation page by selecting all the products and enter your current password. Select "Yes, I want to delete my account" and "Yes, I acknowledge that I am still responsible for any charges incurred due to any pending financial transactions" to agree to their terms. Click Delete Google Account.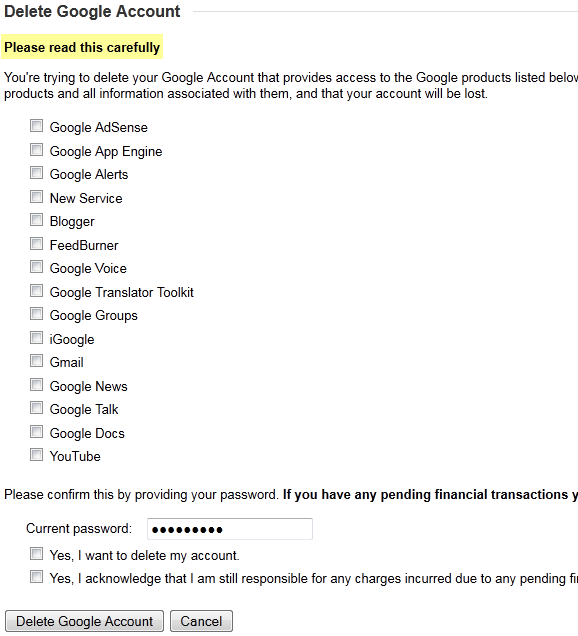 Step 3
A confirmation message is displayed saying "Your account has been deleted".
You have finally deleted your Google account and won't be able to access any service linked to it, nor will you be able to use the same username in future.
Were you able to successfully delete your account?