Windows 7 is an intelligent operating system. It detects various system issues that may cause danger to your operating system. The Review recent messages and resolve problems feature is a good add-on to Windows smart working. This feature will list all the potential issues and threats to your system. You can easily glance through the list and resolve the with few clicks.
1. Open Start menu and click on Control Panel
2. When the Control Panel opens, click on System and Security tab
3. Under the Action tab, click on Review your  computer's  status  and resolve issues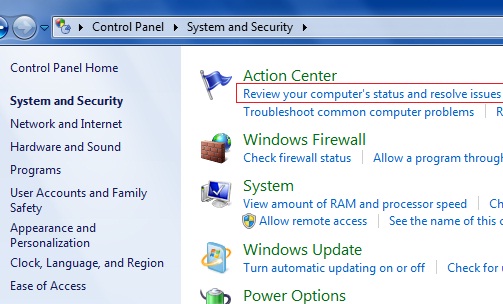 4. This will display an entire list of issues that your system might be facing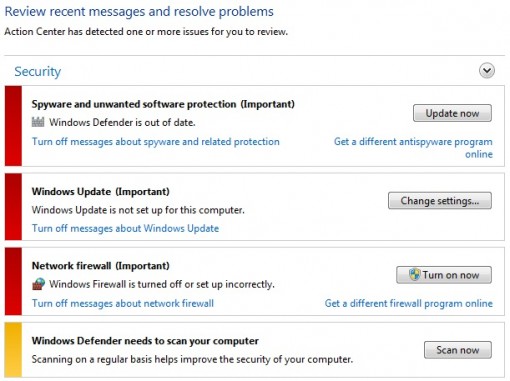 5. The critical issues are marked in red color and the less important issues in yellow. You can resolve the issues one-by-one by simply clicking on the corresponding action buttons
Resolving the listed issues in Windows 7 will ensure a threat-free and protected operating system.