Many of us click hundreds of pictures everyday, of family events, friends gathering, outings, weddings, and many more such occasions. But very few of us know very little of photo editing or Photoshop software. It did be really amazing if we could apply Vintage or Retro effect to our clicked images, very easily.
Vintage or Retro Images: These type of images give a sense of dating or a period of long past. Often monotonous colors or low saturation is used in these images. It is an effect that photographers use in post processing to make the image more engaging.
VintageJS.com lets you easily apply the Vintage and Retro effects on any image you upload, for absolutely free. The process is quite simple.
Open VintageJS.com in your browser. Click Try It Out and select any image from your hard drive. The size of the image should not exceed 2MB.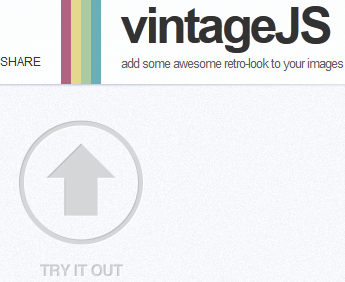 The image will upload and shown on the screen with suitable image editing option below. The image editing options include Vignette (darken edges), Vignette (lighten center), Adjust Curves, Screenlayer, Through the ViewFinder, Desaturate, and Blur On Edges.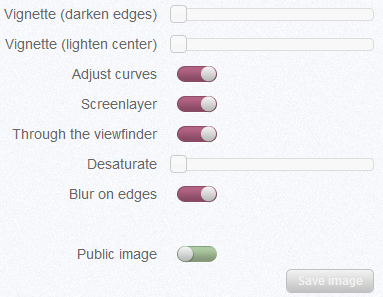 You can try various combinations and levels of different options and give the best Vintage or Retro effect to your image. The Darken Edges slider gives a dark shadow near the border. Lighten Center focus a white glow in the center of the image. Adjust Curves gives a Vintage color feel. Screenlayer will lighten it a bit with Retro color shade. Through The ViewFinder will make the image feel like it's being viewed via a ViewFinder. Desaturate will decrease the color level and bring it more towards black & white side.
It's all on your creativity on how you apply different effects to make the best looking Vintage or Retro image. I uploaded an image with Steve Jobs and Bill Gates during a meetup and applied few Vintage or Retro effects on it.
The outcome image was like this.