The Blue Screen Of Death is getting less scary and more clean with each release of Windows. Generally termed as BSOD, appears when Windows faces a critical software breakdown and would require a restart. Earlier, Blue Screen of Deaths showed garbage values on a blue screen and a layman would not understand anything. Present day BSODs are getting more cleaner with user friendly messages.
Windows 1 and 2
The very early versions of Windows, Windows 1 and 2, had a blue screen with a junk of white colored characters. It was highly impossible to understand the error and its cause.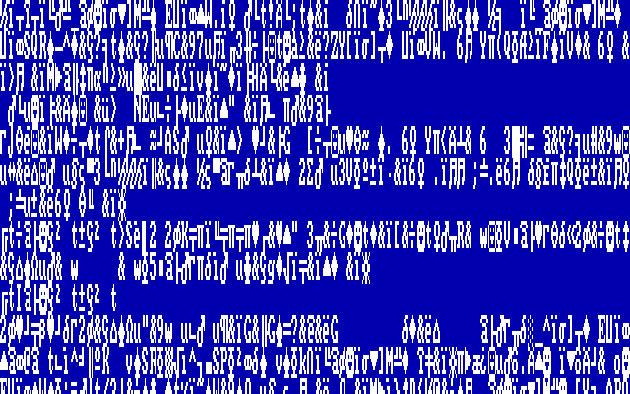 Windows 95 and 98
From Windows 95 and 98, BSODs got little friendlier. They showed a user-friendly message with the error codes with readable instructions to restart the computer.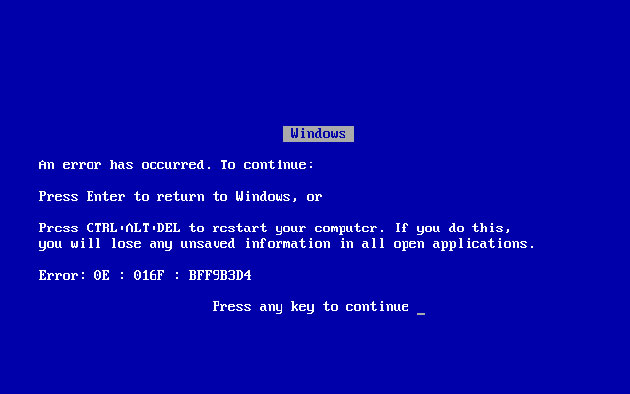 Windows 2000
In Windows 2000, Blue Screen of Death was similar to its previous version, with just few more handy instructions added to the screen.
Windows XP, Vista and 7
Blue Screen of Death in Windows XP, Vista, and 7 had more user messages incorporated on the screen. The technical information would not still be understood by any non-technical person.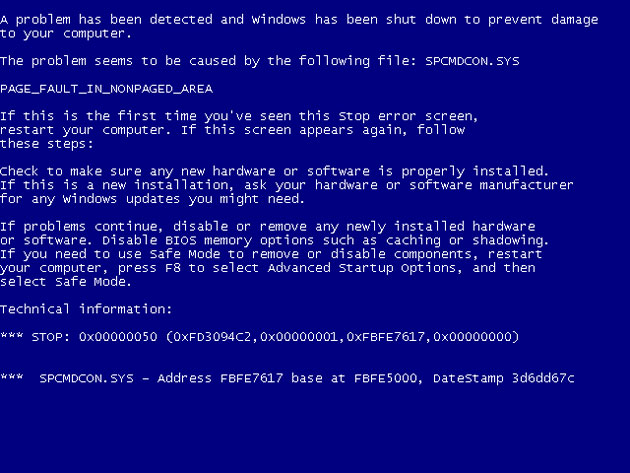 Windows 8
Windows 8 really simplified the Blue Screen of Death, by removing all the unwanted cluster of information and placing a simple user friendly message. The sad smiley depicts that your Windows is sad since it ran into a problem.