It's exciting to own a BlackBerry PlayBook and install some wonderful apps on it. We have compiled a list of few of the best BlackBerry PlayBook apps available in the market and BlackBerry App World. The apps listed below aren't exhaustive, but they will surely equip your PlayBook with some wonderful utilities.
Social Networking
Facebook
It's free. Download it here.
Facebook for PlayBook is a neatly developed app with all social networking abilities that you have on Facebook website. You can read News Feed, view photos, check out places/pages, interact with your friends, and much more.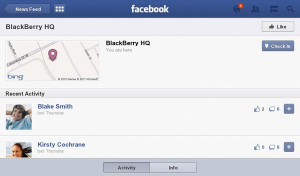 Blackbird
It's paid. Download it here.
Blackbird is a Twitter client for BlackBerry Playbook. It can support multiple accounts at once. It's easy to read and write tweets on the go from Blackbird.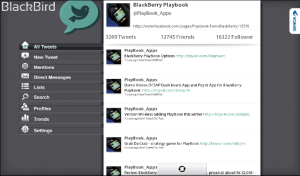 Productivity
Documents To Go
It's paid. Download it here.
Documents To Go is an office suite for your PlayBook. You can create, edit and delete Word, Powerpoint or Excel files. The premium edition can also handle PDF files. It comes inbuilt with a synchronization feature for desktops/laptops. It's a must-have app for those who are constantly playing around with their office documents and email attachments on the go.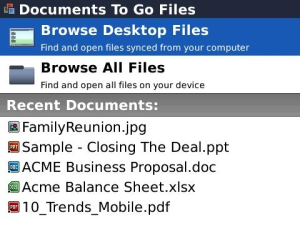 GeeReader
It's free. Download it here.
GeeReader is one of the simplest Google Reader client for PlayBook which highly optimized for touch screens. It's clean and neat interface makes it popular among PlayBook users. You can login using your Google account and watch all your RSS feeds stream in every morning.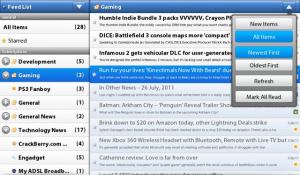 iSpeech Translator
It's free. Download it here.
Translate any sentences, words or phrases in multiple languages by speaking or typing into it. It can also read and translate mobile messages (SMS) or emails into any specified language of your choice. It can really be helpful while driving a car.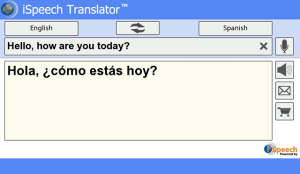 Bing
It's free. Download it here.
Bing is a search client for the renowned Microsoft search engine. It helps you easily make a search on your Playbook.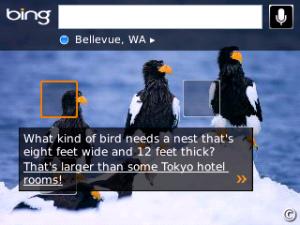 Connectivity/Sharing
Adode Connect
It's free. Download it here.
Adobe Connect lets create online meetings where multiple people can join in and talk or share files over the Internet. You'd need a Adobe Connect account to host or join a meeting.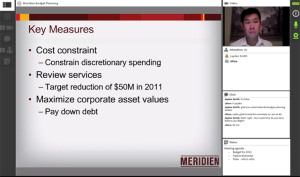 Poynt
It's free. Download it here.
Poynt is a market connectivity app by which you can search for businesses, retailers, people, restaurants, movies, gas prices (US only), events and weather information around you. It makes use of GPS based technology to navigate and create locations.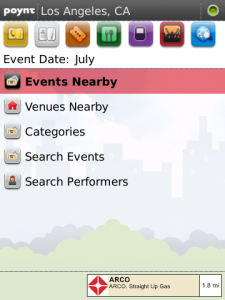 BlueBox
It's free. Download it here.
BlueBox is basically a Dropbox client with a dazzling new interface. With BlueBox, you take your PlayBook files management to the cloud. Audio, video, documents, etc can easily be uploaded/downloaded via the shared Dropbox account. It also give the ability to create a Dropbox account via BlueBox.
Meetup Search
It's free. Download it here.
Meetup is a site for people with similar interests to get together on-line so that they can do things together off-line.  There are Meetup groups all around the world.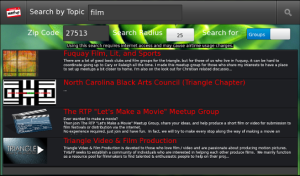 PicasaBuddy
It's free. Download it here.
PicasaBuddy is a Picasa Web Albums viewer. You can pull up all public albums for a specific username or search the public Picasa Community.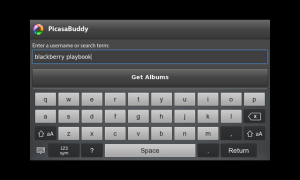 Gaming
Need for Speed Undercover
It's free. Download it here.
Who doesn't love racing high speed world's fastest cars? Everyone does. NFS Undercover gives you a series of super fast cars and good tracks to chose from with high graphics and HDMI compatibility, i.e. you can even connect it to your TV and play.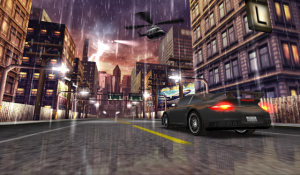 Doodle Blast
It's free. Download it here.
Doodle Blast is an addictive physics puzzle game. The user has to solve the puzzle by guiding the marbles with drawing lines. The drawing ink is limited so you got to carefully chart your plan before jumping in.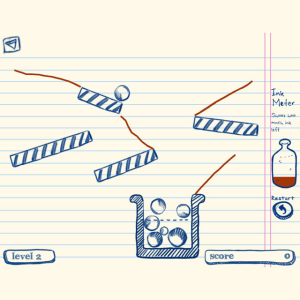 PlayDoom
It's free. Download it here.
PlayDoom is a flash based version of PC Doom game. It has multi-touch controls which could still do with some refinements but the overall game is a must play for every Playbook owner.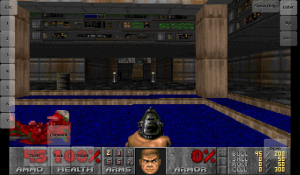 Assembler Mobile 2 HD
It's free. Download it here.
Assembler is a game about balancing, orienting, and stacking shapes in order to get the green shapes in the proper zones. Includes many intellectually challenging levels which require good spatial awareness skills and clever thinking to solve. Assembler Mobile brings a whole new mechanic to the game on accelerometer equipped devices, gravity changing. Simply tilt your device to change the gravity on levels that support it.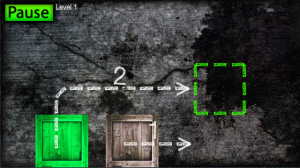 People on my lawn
It's free. Download it here.
Filthy humans have landed on your beautiful slimy planet, destroy them for bring their filth on to your sticky lawn. Blast them back to that crap hole they call earth!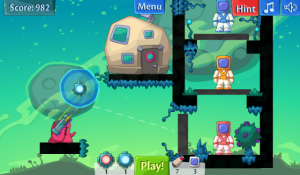 Bubble Birds
It's free. Download it here.
Tetris
It's free. Download it here.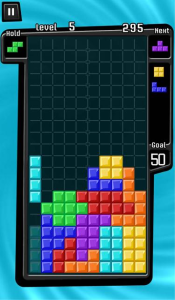 MeteorStorm
It's free. Download it here.
Defend the moon base from the Meteor Storms! Destroy the satellites for bonus points and power-ups and beat the 12 levels of fun!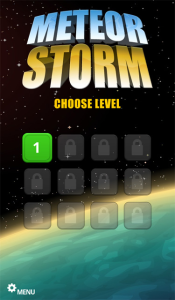 Entertainment
MovieNews
It's free. Download it here.
Find information about movies, actors, industry people on your PlayBook.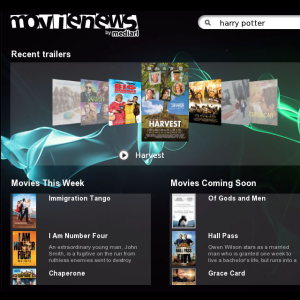 Slacker Radio
It's free. Download it here.
Listen to your favorite radio channel on your Playbook.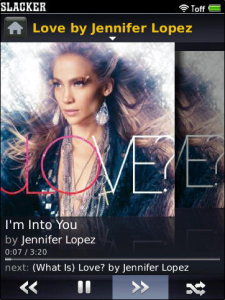 Steppy Step Sequencer
It's free. Download it here.
A step sequencer named Steppy that lets you make sounds with a simple drum kit. You can change the tempo in BPM with a slider. Buttons let you start and stop the playback and clear the sequence.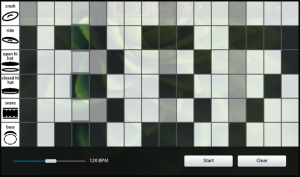 Miscellaneous
Today in History
It's free. Download it here.
Today In History will give you important events that took place today in past years by digging the information from Wikipedia.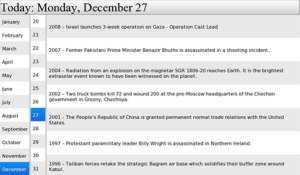 Weather Eye
It's free. Download it here.
Get local weather and alerts sent straight to your BlackBerry PlayBook from WeatherEye HD; it is the reliable source for weather.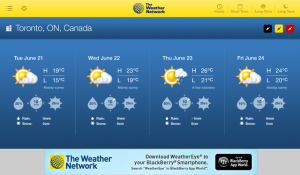 Scrapbook
It's free. Download it here.
Scrapbook lets you create pages with wallpapers, photos and stickers which can be saved and shared on your Facebook Wall.
Which other PlayBook apps do you use?