Pune to Navi Mumbai, on 17th September 2011, will always be a memorable tour to attend the Taiwan Excellent Lifestyles Expo and Digit Forum Discussion with anticipation to discover modern technology, meet celebrated industry icons and experience the warmth of hottest innovations. The key focus of the event was the showcase of Taiwan technology products, panel discussion with eminent people from the Taiwanese industry and some fruitful interaction with the Digit team. Taiwan Excellent Lifestyles Expo was organized at the InOrbit mall in Navi Mumbai with celebrated Bollywood actress and brand ambassador visiting the venue to participate in the IT GoTravellers Contest assessment. Thereafter, the Digit Forum Discussion followed at Hotel Yogi Midtown, not far away from the former venue, till night with some scrumptious and appetizing dinner.
Taiwan Excellent Lifestyles Expo at InOrbit Mall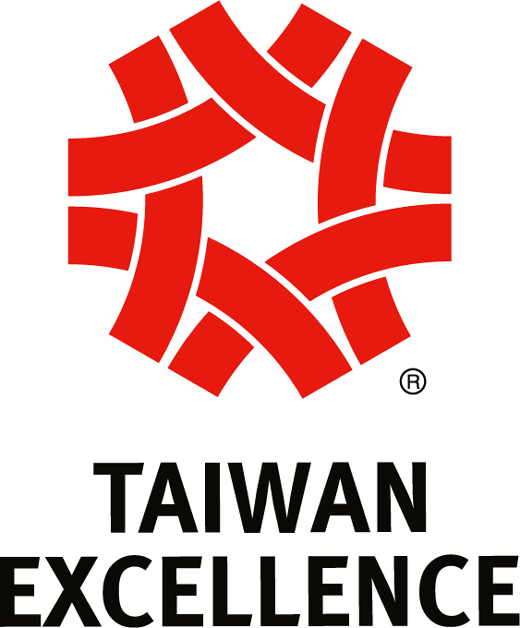 Taiwan, known as the Pacific Jewel, has been pursuing innovation and creativity in their technology products since more than 2 decades. Taiwan Excellence, in its journey to make Taiwan technology brands a symbol of innovation, reliability and value, persistently continues to execute numerous promotional events over the globe in places like India, Vietnam, Indonesia and Germany. Their technology products stand at the pinnacle for many industry verticals and realms. To briefly give you an idea of their global market share, here are some statistics:
Notebook PCs = 94.6%, Motherboard = 95.4%, Cable CPE = 94.2%, WLAN NIC = 91.1%, Servers = 88.7%, Netbooks = 88.5%, LCD Monitors = 71.8%, DSL CPE = 64.9%, IP Phones = 59%, Digital Still Cameras = 50.1%, Desktop PCs = 46% and Smartphone = 28.9%.
Many of the showcased products at the Expo were enticing and invoked a strong urge to grab them immediately. The portable hard drives and flash drives were extremely light-weight and handy. The stylish and sleek laptop/netbook designs were captivating and gave a comfy experience to hold them. Imagining the power and command of those big gigantic CPU cabinets held, gave me momentous goose bumps.
AData demonstrated their ultra light-weighted portable hard drives and flash storage devices like Nobility N004 and Superior S102. Asus proclaimed to be a pioneer in powerful motherboards and handy laptops/netbooks like Asus U36JC and RAMPAGE III Black Edition. AverMedia displayed their rich home entertainment devices like AverLife HD Studio O252 and HomeFree Combo F210. BenQ confirmed their expertise with display and lens technologies like BenQ Digital Camera S1420 and VA LED Monitor EW2430. D-Link showcased their prevailing networking components like 2-Bay Network Storage Enclosure DNS-323 and Wireless N Access Point DAP-1360. The cooling fans and pads, like Laptop Cooling Pad AEOLUS CP001, from Enermax gave thunderous assurance of our devices from setting themselves ablaze. Many other brands like GigaByte, Goodway, Innergie, In-Win, Mio, MSI, Optoma, Orange Electronic, PenPower, PQI, Ritek, Silicon Power, ThermalTake, Transcend, and ZyXel, also hosted a plethora of technology devices ranging from Wireless Mouse to Windows Tablets, Docking Stations to Laptop Adapters, and Projectors to Car Pressure Monitoring Systems.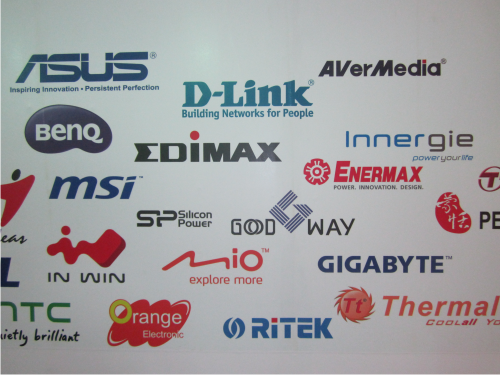 At the same venue, during the Expo, celebrated Bollywood actress Malaika Aurora joined in, adding to the already swarming enjoyment and excitement among everyone. She was one of the judge from the evaluation panel for the IT TRAVELERS GO! Contest which offer free travel across Asia and a prize of $20,000 USD. Good luck to all the winners who would be representing Indian at a global level.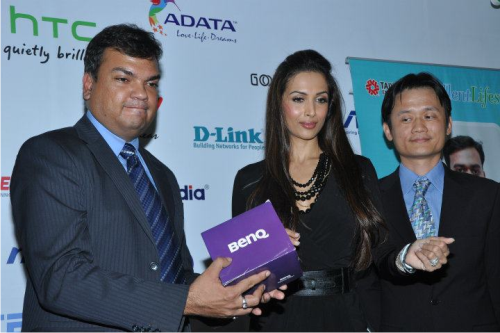 Digit Forum Discussion at Hotel Yogi Midtown
Post the Taiwan Excellent Lifestyles Expo, we proceeded to the Digit Forum Discussion at Hotel Yogi Midtown. The discussion panel embraced eminent technology leaders from various Taiwanese companies like Jocelyn Chung – VP of Marketing at D-Link, Eric Kuo – Managing Director of MSI's India operations and Rajeev Singh – Head of BenQ India.
The bottomless discussion, profoundly managed by a Digit representative, enlightened a plethora of ground-breaking ideas and upcoming technology niches. The panel gave a comprehensive overview of how technology is making its way into every individual's life and how technology will revolutionize the way we live today. Soon, the panel was targeted with unique questions from the audience. The question series included queries like "What do you think about the hindrances that Taiwanese companies might face in Indian market and what solutions they would come up with to tackle them?", "In present internet era where lot of networking companies are partnering with major ISPs in India, is D-Link thinking of such a partnership with any of these ISPs?", "Why is the 30 day return program, as employed in USA or GST, is not yet introduced in the Indian market?" and many more.
The panel discussion concluded with Digit's chief editor, Robert Smith, giving away free Silicon Power 8GB flash drives to the early comers and some delicious lip-smacking dinner.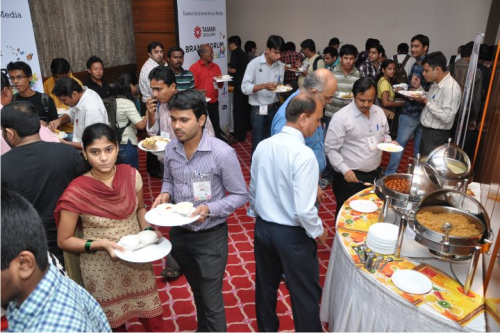 The electrifying and enjoyable day ended with a 4 hour journey back to Pune. Luckily the next day was a Sunday!