Want to go for a drink together? Let's cheers!
It's really saddening when you desire to take a drink but find no companion to come along with you. Drinking alone can be boring and lonesome. It's always better to have a companion, friend or stranger, along with whom you can talk and share things while drinking.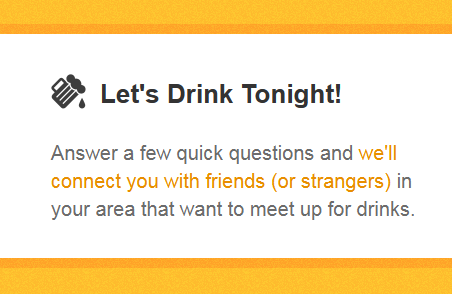 LetsDrinkTonight.com, developed by Zephyr Pellerin, Allen Romero, Jeremia Kimelman and Hunter Hastings, certainly answers the problem of drinking alone and helps you find a partner from your nearby area. You simply need to sign in with your Facebook account and answer few quick questions which allow them to decide on choosing the right drink companion for you. The questions include "Coolest person you've ever shared a drink with?", "One time drinking", "Whats your favorite think to do while drinking?", and "Your favorite drinks include?".
Select your location and choose with whom would you like to take a drink – Facebook friend or someone entirely new.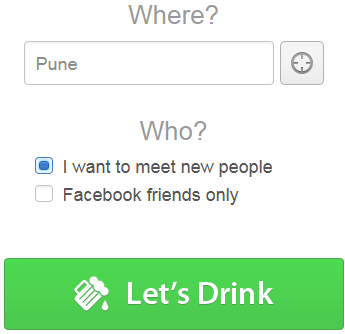 The website will send you a message if there's anybody available for a drink in your selected location.
Cheers! Enjoy your drink!